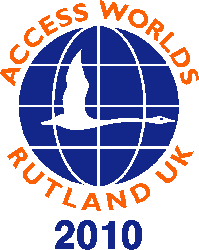 The 2010 Access Class Combined World and International Championships were held at Rutland Sailing Club from June 5-11, 2010.
100 competitors from 10 countries took part, sailing in all four divisions – Access 2.3, 303 singles and doubles, Liberty and SKUD18. Blind & vision impaired athletes, and sailors with an intellectual disability, were included within the various divisions. In what would become a pattern with future Championships, sailors sailed in single and two-person divisions, bolstering fleet numbers.
Light and variable breezes and overcast conditions met the competitors on the first 3 days, before freshening on day 4 before easing again on the final day.
There were consistently strong performances across all divisions, particularly in the 2.3 and the Liberty fleets, with some results already seemingly assured before the final day's racing commenced.